Descrizione Completa Articolo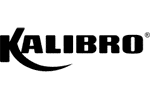 Waterproof olive green men's hat in 100% wool felt with leather band and antiqued brass buckle. Kalibro name embroidered on rear. Original Kalibro product, made in Italy.

Garanzia Legale di Conformità
Tutti i prodotti venduti sul Sito sono coperti dalla Garanzia Legale di Conformità prevista dagli artt. 128-135 del Decreto Legislativo n. 206/2005 (Codice del Consumo) (Garanzia Legale). Vedi maggiori informazioni.
*Il prezzo barrato corrisponde al 'prezzo di listino al pubblico' indicatoci dal produttore o dal fornitore.